The philosophy behind the Capacity Foundation is that a charity can become self-sustaining in terms of its income. In five years, we have gone a good way to proving it – but there are occasional steps backward among the many steps forward.
News programmes in the UK recently reported devastation caused by Cyclone Freddy in southern and central Malawi. Now, the north of the country where Capacity operates has been hit by floods after prolonged heavy rain.
These pictures show crops washed away and houses either demolished by the floods or severely weakened in some of the villages in Malenga Mzoma where Capacity operates.
Crops washed away in Malenga Mzoma.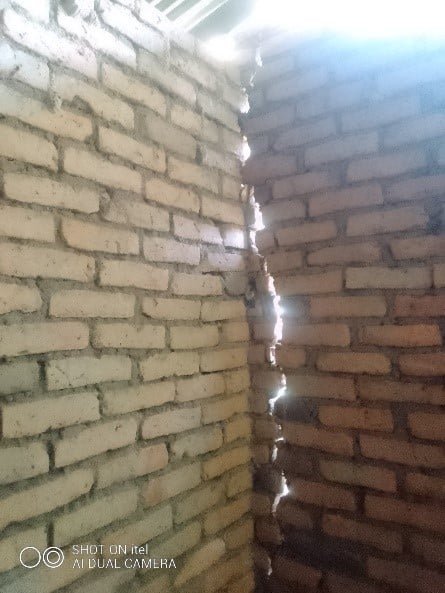 Some Malenga Mzoma houses have been fractured and are unsafe; others have been almost completely demolished.
Apart from the disaster relief necessary to assist people, the weather events have hit Capacity in three ways, all of which severely compromise our ability to run our programmes especially adult literacy classes and farming improvement.
Our Chanju grocery store can't get stock which is serious because the store normally generates about a third of the Foundation's income.
Many of the 45 families who have small business loans from Capacity are finding it hard to make repayments. We need to give them more time and probably supplementary loans, but that means another gap in our funding.
Although our farming demonstration fields haven't been affected because the crops had already been harvested, many families have lost their entire crops. We will need to help them further with seeds and other support, including bokashi ingredients so they can avert hunger.
Capacity needs £10,000 to make up our income shortfall. This will enable us to keep our essential programmes going the rest of this year and to tackle the economic challenges now facing hundreds of families in the Malenga Mzoma area.
If you wish to make a one-off donation to tide us over, please do so here. If you want to help us fundraise, you can get lots of guidance here.