The introduction of our online shop is the latest example of the way the Capacity Foundation offers an outlet for craftspeople in Malenga Mzoma by taking their products to market.
The shop currently offers a range of cloth goods made from the chitenji material popular in east Africa. The lengths of cloth were purchased from local traders – one market trader was surprised but delighted when we bought up most of his stock!
The chitenji material crafted into purses and bags were made by a women's collective called Lusa La Manja. This is a great example of a charity working with a community group to a common good. The Capacity Foundation pays a fair price to Mrs Zindongo – who runs Lusa La Manja – and then sells the products on.
Chitenji can also be used in other ways, including these examples of a tablecloth and a shirt …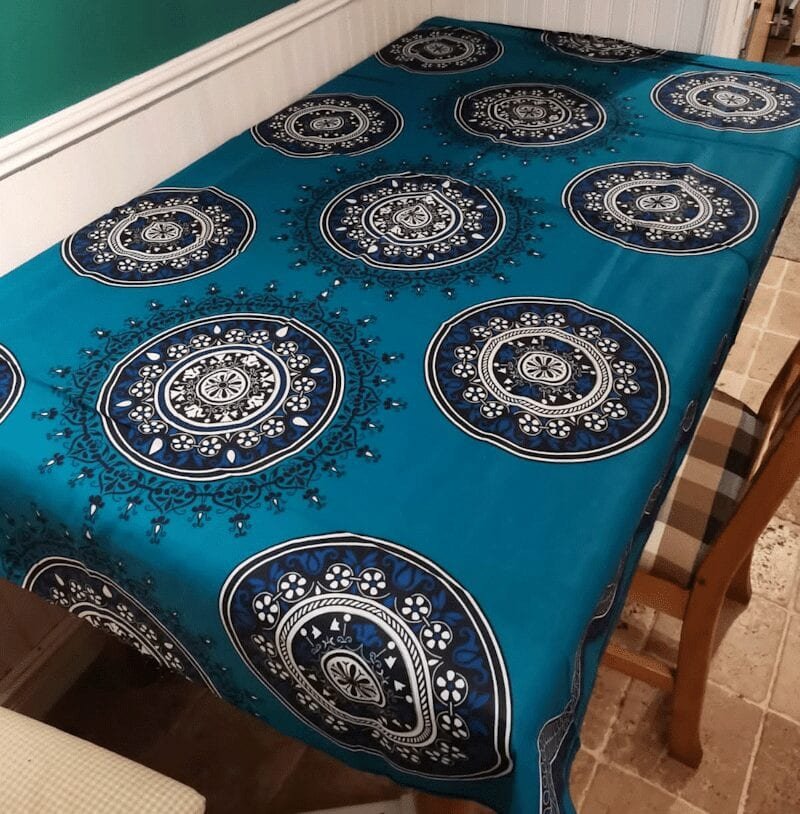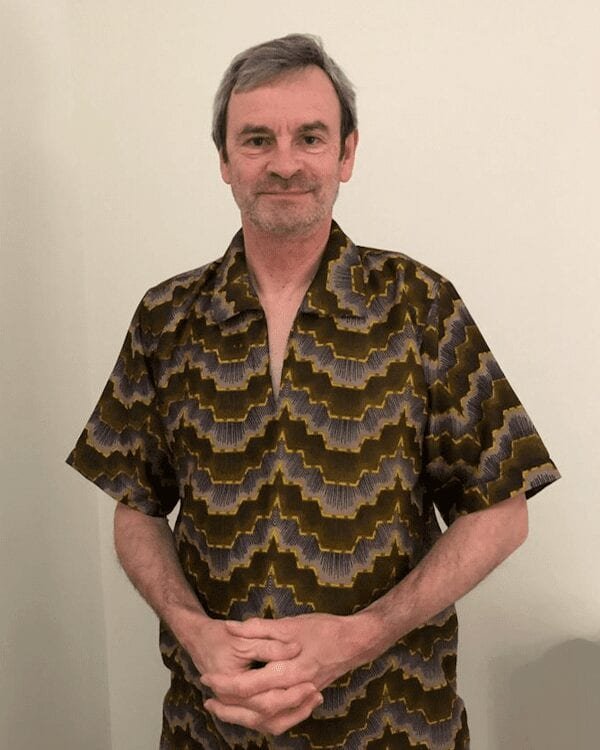 "Sales of these goods provide two benefits" explains Foundation Trustee Stephen Maund. "They help fund the Foundation and they support incomes in the Malenga Mzoma community."
When the craft workers are able to sell significant amounts of goods, he adds, they in turn have more money to spend in the local trading centres, which has a further knock-on effect.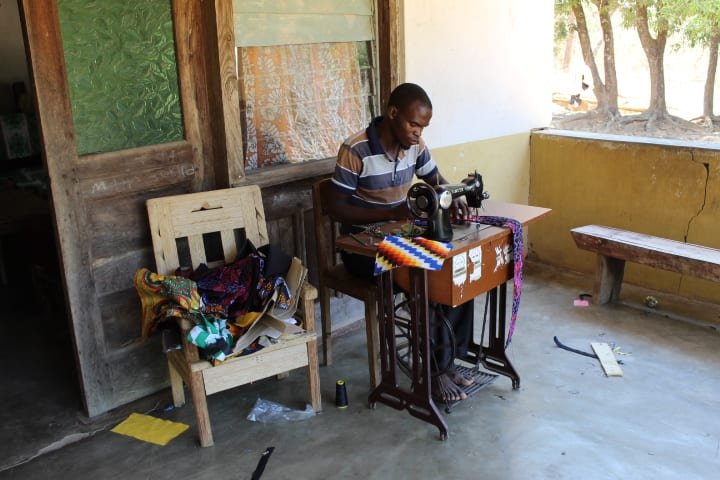 There is an economic lesson here as well. Someone who makes a purse or a rug or a bowl can find a market locally; but they can ask a higher price if they sell their products further afield where there is more purchasing power.
When people from outside Malenga Mzoma – whether in Malawi or the UK – buy these goods, money is injected that then circulates in the local economy. In turn, this has the enormous benefit of reducing poverty, which is the Foundation's overarching purpose.
When it's possible to travel to Malawi again, the Foundation will be able to supply a range of carved wooden goods for sale in the shop: bowls, serving forks and spoons, containers, ornaments, weights, ear-rings, animals, picture frames and figurines. Most of our wooden products are made by Faston Chirwa.